Your key
issues
High quality
Optimised maintenance costs
Respect for deadlines
Safety of people and property at loading and unloading sites
Guarantee of optimised operational management
Step 1

Step 1

Step 2

Step 2

Step 3

Step 3

Step 4

Step 4
Step 1

Step 1

Step 2

Step 2

Step 3

Step 3

Step 4

Step 4
Step 1

Step 1

Step 2

Step 2

Step 3

Step 3

Step 4

Step 4
Step 1
Reconstruction of the history - Establishment of the Global Fatigue Index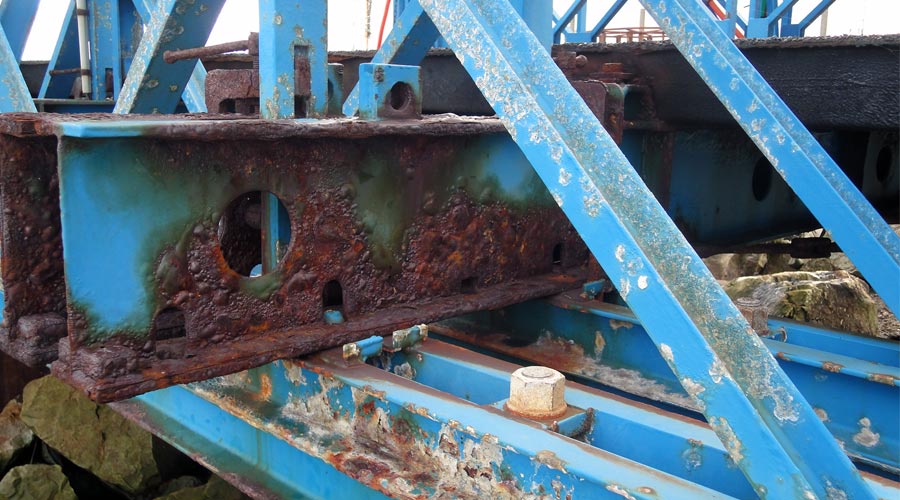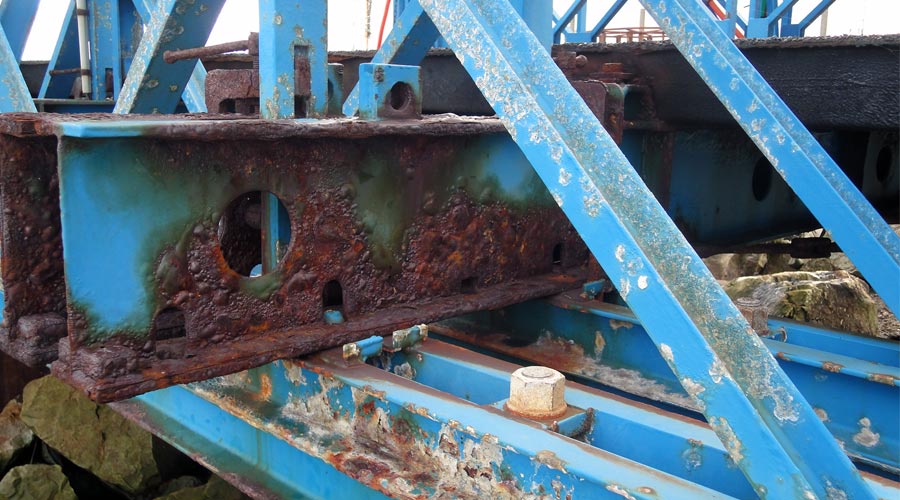 Objectives:
To determine with the greatest possible precision the work cycles to which the equipment has been subjected
To establish the overall fatigue index, i.e. that of the machine as a whole
More precisely:
Original equipment classifications
Recovering the technical elements of the history (of maintenance and operation)
Exchanges with the personnel
Technical visit of the equipment
Comparison with the activity carried out
Calculation of fatigue parameters (fatigue index, residual life) of the equipment as a whole and of the kinematic chains
Definition of load cases
Step 2
Modelling and stress calculations
Identification of critical assemblies and components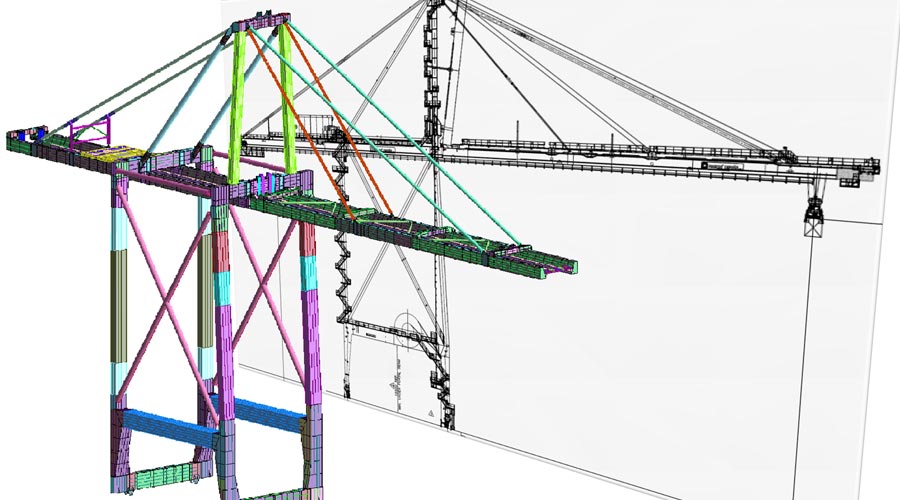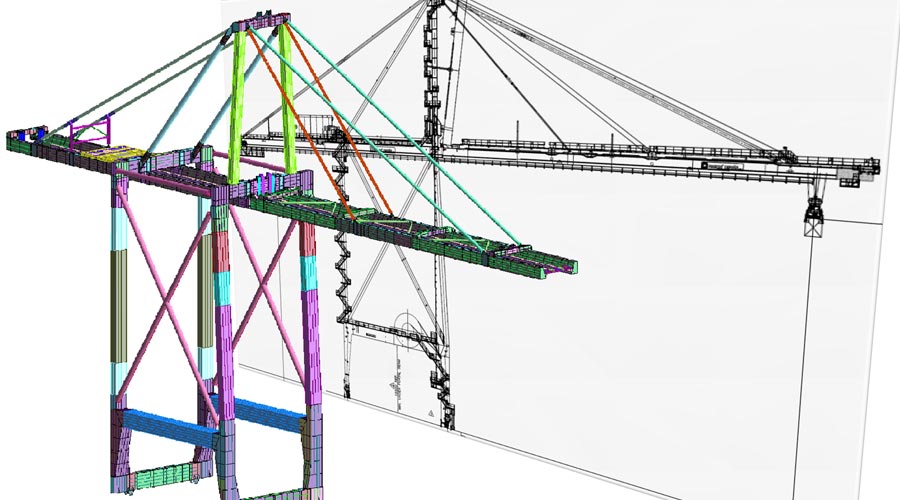 Objectives:
To determine, through modern and accurate modelling, the stresses experienced by the different assemblies of the aircraft, for the different load cases
To identify the "critical" parts of the equipment, based on 3 parameters: strength stresses, fatigue stresses and our experience with similar assemblies that have caused problems in the past
More specifically:
Adapted modelling from drawings and/or site surveys
Application of the various load cases according to the reference system and determination of the stresses
Reconstitution of stress spectra and number of fatigue cycles undergone by the assemblies
Notching of the connection (and verification on site)
Ageing factor and number of remaining cycles (fatigue and lifting cycles)
Determination of critical connections by maximum stress value, ageing factor or experience
Development of a checklist for the next stage of the assessment
Step 3
Inspection of critical areas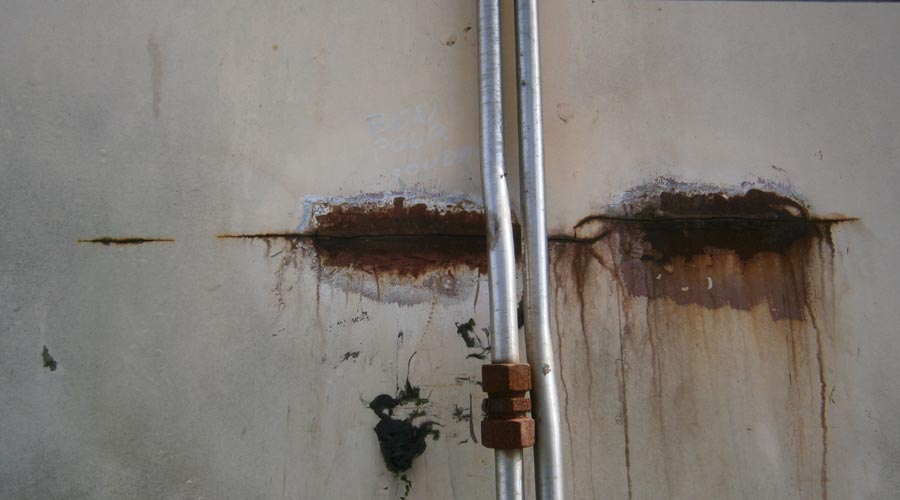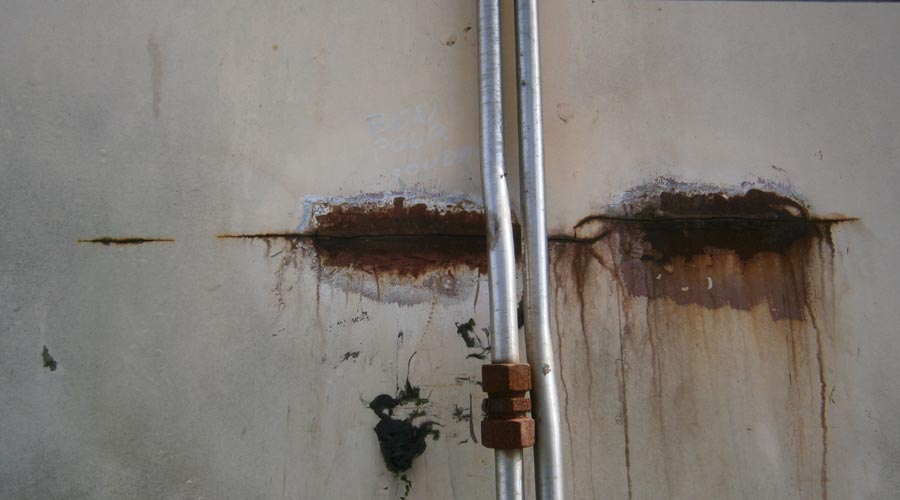 Objective:
To carry out suitable inspections (visual checks, NDT) of the various areas identified as critical in the previous step, in order to verify their integrity
More specifically:
Visual inspections of assemblies and components
Non-destructive testing (NDT)
Thermography
Vibration analysis
Oil analysis
Step 4
Summary and control plan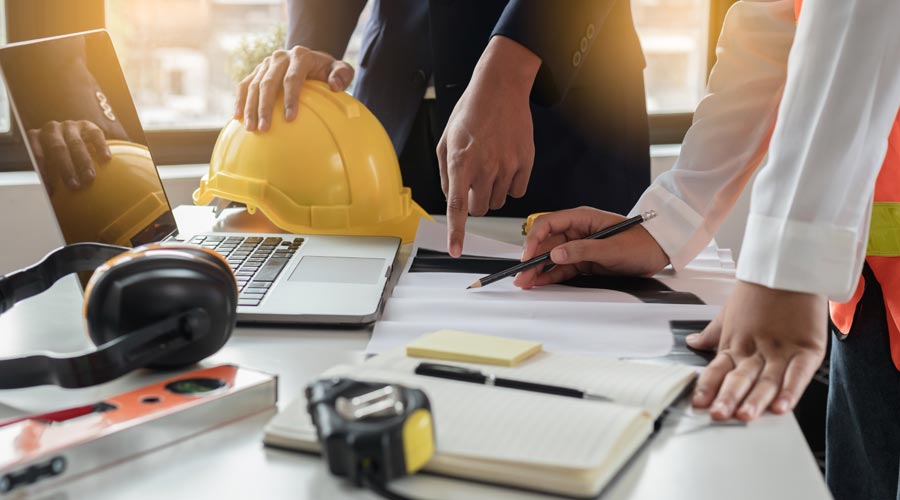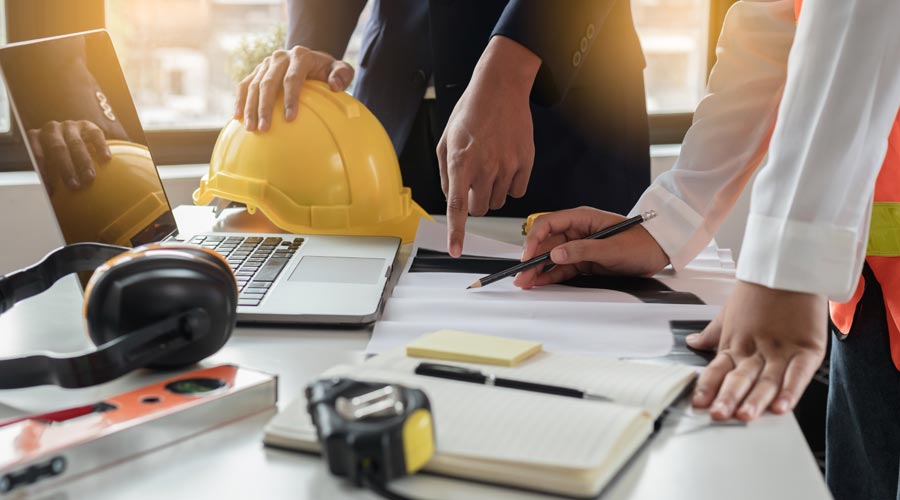 Objective:
To synthesise all of the above and make recommendations
Draw up an optimised control plan, which precisely defines the areas to be controlled and the associated technical means and frequency, in order to effectively control the risk of structural disorders.
More specifically:
Proposal of inspection plans
Definition of the type of inspection (visual, magnetic particle, ultrasonic, dye penetrant, ACFM, etc.)
Definition of frequencies
Drawing up of inspection sheets
Determination of the "safe operation" period
Recommendations to ensure continuity and safety of operation

Full support
Experts in heavy lifting equipment, port, industrial, or other, Aquass masters the design, technology, risks and regulations.
Assistance for all phases of the equipment life cycle, from the analysis of the need to its dismantling.

The reference in terms of fatigue diagnosis
Aquass has been performing fatigue diagnostics on lifting equipment since the risk was first identified.
Our methodolgy for analysing and calculating residual service lift is unrivalled, enabling the durability of a machine to be controlled by optimised overhaul.

A relevant and pragmatic opinion
Aquass knows the problems of operators (availability, deadlines, costs, ...).
Our recommendations are technically relevant and pragmatic with regard to your constraints.